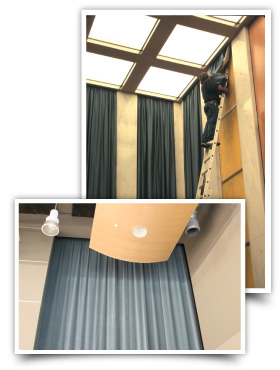 Acoustical Curtains
LuXout Acoustical Draperies offer an economical easy-to-use reverberation control system for school music suites and other areas such as TV studios. These attractive 25-oz cotton velour draperies are available in a wide range of standard or custom colors, are treated to be flame resistant to NFPA 701 standards, and offer decided sound absorption qualities.
There are basically two methods of arranging desired reverberation control: movable and immovable. Immovable techniques include carpeted walls and floors, permanent sound clouds, and wall or ceiling mounted acoustical panels. Immovable techniques must of necessity be planned for either a particular use (i.e.: always vocal music, or always small orchestra, etc.) or must be arranged for a "happy medium" which generally makes no-one really happy. With our acoustical curtains, we can greatly help with your soundproofing efforts! Think of these acoustical draperies as sound insulation for any applicatoin where a sound barrier may be needed.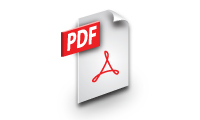 Specifications (PDF)
Acoustical Curtains are priced per job based on sizes and material options. To receive a quote call our customer service at 1.800.817.1204 or fill out our online quote tool.