Studio Curtains
We understand the specific requirements that buyers of television studio backdrop curtains have:
The need for durable, long-lasting curtain materials
The need for a variety of colors and material surfaces
The need for functional and versatile backdrops - curtains that can be used flat OR with pleats on different centers as the need arises
The need for prompt shipment of curtains to meet production deadlines
The requirement to have no visible flaws in the curtain
When equipping a new studio, it may be to your advantage to purchase your backdrops and the operating tracks for curtains from one supplier. We maintain a stock of basic studio curtain hardware and parts, as shown here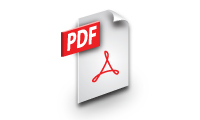 Specifications (PDF)
Studio Curtains are priced per job based on sizes and material options. To receive a quote call our customer service at 1.800.817.1204 or fill out our online quote tool.